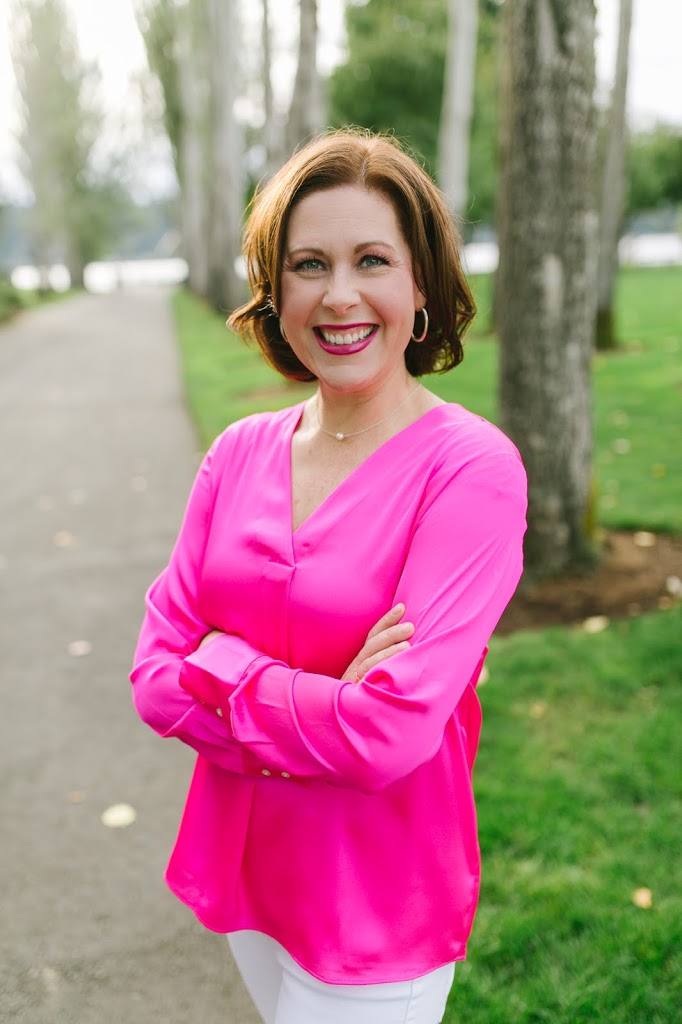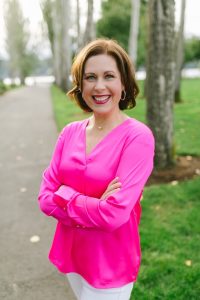 3 weeks ago I hit a really big goal in my business.
My head was whirling with gratitude, joy, celebration and humility.
I enjoyed those feelings for about 3-4 days.
And then my brain went back to it's normal brain wiring instincts to:
1-Avoid Pain
2-Seek Pleasure
3-Be Efficient (do the easiest thing possible to seek pleasure and avoid pain)
4-Always Be On The Lookout for Danger/The Negative (Google negativity bias-a psychological term-brain's instinct to search for the negative)
AND THEN MY BRAIN STARTED FOCUSING ON #4: ALWAYS BE ON THE LOOKOUT FOR DANGER
#4 THE LOOKOUT FOR DANGER/NEGATIVITY BIAS in our minds sounds like: "What's wrong now", "what's not working", "what am I doing wrong now".
It was so curious and painful.
It was as if my brain was saying: "OK, 3-4 days is enough to celebrate, be proud, be joyful, now you need to look for danger again, staying in that proud, joyful feeling could get you killed so you better start to worry about all the things that aren't working and how you are failing now…"
So, then my brain started to look for ALL the evidence around why my business WASN'T working.
Guess what I did?
I started to disconnect from my pre-frontal cortex and I couldn't see how much progress I'd made me feel sad and disappointed.
And then…yeah, bought some dresses on Amazon to avoid feeling the sad disappointed feeling.
Guess what else I did?
I didn't ask for help so I could process it and then get out of it earlier.
And um, yeah.
It sucked.
It felt awful.
It felt awful understanding that I was feeling awful and not processing my emotions and not understanding exactly why…
So I finally asked for help from one of my peer coaches, I got some coaching and hallelujah, I saw the light. (Side note: even as a coach, I need help with my blind spots because I have a human brain…so I'll always have a coach until I'm in the grave.)
In the coaching I received I saw that underneath the "This isn't working" thought that my brain was defaulting to was the thought: "I'm failing".
And this thought felt like big, thick, slimy shame.
AND it felt awful to feel stuck in the slimy shame.
SERIOUSLY…HEAR ME HERE…
I had just accomplished something I never would have dreamed would be possible even 6 months earlier, yet alone ever before in my life…
AND…
I was interviewed on a podcast about it, and referenced a couple of times on other podcasts because of it…
AND my brain still wanted to tell me I WAS FAILING…
WOW…
My brain went right back to being a human brain that searches for evidence of the danger and what could be wrong next so that I could "not die".
It didn't even let me relish in the feeling of growth, accomplishment & inner pride for more than 3-4 days.
FASCINATING HUH!!??
Actually, it felt pretty annoying at the time.
And it felt EXHAUSTING.
It was emotionally and mentally exhausting to carry around that thought and feeling of "I'm failing" and shame…the emotion of shame is really draining for our bodies and it will literally ZAP us of emotional, mental and therefore physical energy.
And side note, as soon as I released the thought "I'm failing and focused on what was working, all my energy, emotional, mental AND physical came back in spades.
Can you see where I'm headed here?
Can you see the parallel for yourself in your over-40 weight-loss journey?
How often in your journey of losing the over-40 weight does your brain default to only seeing and scanning for:
1-What's not working
2-Where you're "failing"
Ask yourself now…
Where might your brain be telling you that "It's not working" now?
OR
"Girl, you're totally failing, what in the world ARE you thinkin'?…OR
"How could you let this happen, Candace??? Honestly!!!" (My full first name only comes out when I'm in trouble).
Ok, maybe it doesn't sound like those last two in your head, maybe it does.
The voice in my head either have a southern accent and a drawl and sound really accusatory or…
The voice in my head is just passive aggressively thumbing her nose down at me with much scorn in a British accent…
(And by the way, I absolutely LOVE southern accents and British accents-no offense).
Anyway, I digress…
But really, look at all the places your brain is telling you these things.
AND THEN STOP.
STOP NOW.
I MEAN IT…:)
Because it exhausts your precious mental and emotional energy AND THEREFORE PHYSICAL ENERGY.
Because it disconnects you from your pre-frontal cortex capabilities of rational thought, empowerment and amazing problem solving skills.
And this is NOT USEFUL.
IT DOES NOT SERVE YOU AND IT DOESN'T WORK.
SO HOW DO YOU SHIFT OUT?
HERE'S YOUR HOMEWORK:
GET out a piece of paper or the NOTES section in your phone and list ALL the ways in which your weight-loss journey IS working (how YOU are working).
Do it for at least 10 minutes.
You're brain won't want to do this because:
THE BRAIN WILL ALWAYS DEFAULT TO LOOKING FOR THE DANGER/THE NEGATIVE if left to it's instincts…but do it any way FOR AT LEAST 10 MINUTES.
Then list ALL the ways you are succeeding…these lists may be slightly different, they may not be.
And…list ALL the ways in which your life journey IS working…
And then write down all the ways in which your life journey IS succeeding…
And then notice how you start to feel.
If you allow yourself to start looking and writing down ALL that you are doing that IS working, that you are succeeding at and do it for at least 10-15 minutes straight, you will start to notice that focusing on those thoughts will start to create more positive emotional chemical signals in your body…you will literally start to feel lighter and more empowered.
AND THEN…
You'll be connecting more fully to your pre-frontal cortex and you will be able to start seeing the actual truth:
You are doing SO much that's working.
You have and are making so much change.
You have already built so many new tools in your tool box.
You have already built new neural pathways.
You are no longer the same person.
You are creating new results and possibilities, with your body, your relationships, your work…everywhere.
You no longer beat yourself up like you used to when you eat something that was not fuel food.
You are showing so much more compassion for your brain and your body and learning to treat yourself with increased self-love.
You are no longer craving the treats like you used to.
You are putting deposits of love into your body with healthy food and nourishing movement.
You are putting amazing deposits of love into your brain by learning to coach your brain in ways you didn't know about not that long ago.
Your inspiring example is rippling to those around you and blessing their lives too.
LOOK AT ALL THAT.
LOOK AT WHAT IS WORKING AND HOW MUCH YOU ARE SUCCEEDING.
GIVE YOURSELF SOME CELEBRATORY "WOO-HOOS" FRIEND.
If for no other reason that it FEELS SO MUCH BETTER….
Oh, and yeah, IT WORKS.
I love you all.
Have a fabulous weekend.
Love,
Candy
p.s. If you're ready to learn to stop focusing on all the negative about your weight-loss journey and really create long-term weight-loss results, I will teach you the step-by-step process to learn to do it from self-love & compassion
CLICK HERE NOW
TO SCHEDULE YOUR COACHING CONSULT CALL TODAY.