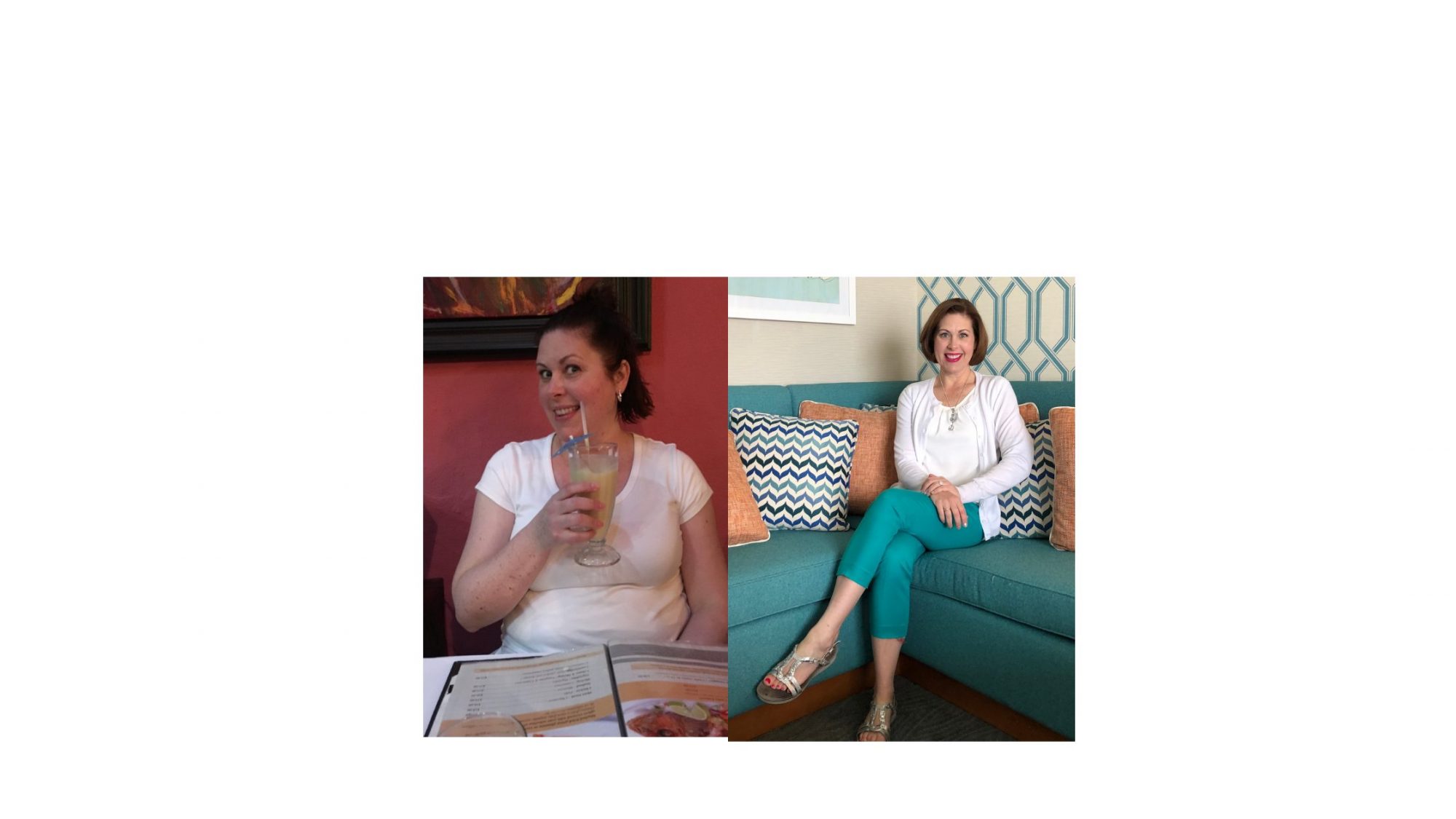 Are you afraid to blow it with your eating plan?
Do you feel like you "do well all week" with your eating…
But going into the weekend you worry "you might blow it" because you have that family gathering or small socially distanced event that has lots of food…
I understand, I've been there.
AND…
If this is you, stop.

No one "blows it" my sweet friend.
Many think that "blowing it" (eating all the things) is something that happens TO them.

Nope. It doesn't.

It's a choice.
You are not at the effect of food hopping in your mouth and IT "causing you to blow it" my friend.
You do that.

With a choice in your mind. With a decision in your mind.
Which means you DO have the power to stop.
Food or drink going in your mouth, even though you feel so pulled by it at times, IS ALWAYS A CHOICE.
It may feel like an unconscious choice at times…
But that's ONLY because you haven't learned the simple tools to bring conscious, compassionate awareness to it yet.

AND: That's truly the good news.
HERE'S THE THING:
There's an actual mental and emotional moment (and usually an underlying unmet need) between making a choice to put food in your mouth and actually putting it in your mouth.
In fact, there's a mental and emotional moment (and underlying unmet need) before you even make the decision to put food in your mouth.
And when you think "I might blow it"…
Your brain is closing down that mental and emotional capacity and your ability to stop eating and fill your unmet need for real.
So what do you do instead?
Step 1: If you're going somewhere where your brain thinks it's going to "blow it"…make a decision that you are in charge and the "blow it" brain isn't in charge.
Seems simple. But most don't realize this is even an option.
It's always a choice. Choose YOU.
Step 2: Make a decision BEFOREHAND: Look at the menu before, ask what will be served before you go. Make a written plan before you go. Yes, write down what you'll eat and what you will CHOOSE NOT to eat. This helps your brain follow through and build's trust within yourself.
And do it with this thought in mind: I'm learning to have my back with food.
Step 3: If your brain thinks, yeah whatever, "have my back with food" "I just want to eat all the things…I want to blow it!!!"
STOP.
Then give your brain 90 seconds to deep breathe to comfort itself.
Don't put anything in your mouth and ask yourself what type of comfort or need you are wanting that you're trying to fill with food.

If you feel calm and in control after the 90 seconds, awesome. Stick to your eating plan.
If not, breathe for another 90 seconds then ask:
Ask: What need am I trying to fill deep inside with this food? How can I comfort myself now?
One option is to envision yourself as a child and when she first felt this way.
Then envision giving her a hug and telling her what she wanted to hear then.
Tell her:
"I love you".
"I'm here for you".
"I'm not leaving you".
"I've got your back".

And when we need comforting it's usually ONE OF THE FOLLOWING NEEDS THAT IS GOING UNFILLED when you think you're going to blow it:
A. NEED FOR CONNECTION/LOVE/COMFORT
B. NEED FOR "CONTROL" OR SAFETY
C. NEED TO FEEL ENOUGH (ENOUGH TIME, $$, RESOURCES, DONE ENOUGH)
D. NEED TO FEEL WORTHY
E. NEED FOR RELAXATION/REST/SLEEP
F. NEED FOR FUN/ CREATIVITY/CREATION/VARIETY/ADVENTURE
G. NEED FOR EXPRESSION (IS THERE SOMETHING YOU'RE NOT SAYING OR DOING OR OWNING)
H. NEED FOR LEARNING AND GROWTH
I. NEED FOR HEALING AND OR FORGIVENESS (BECAUSE YOU ARE SAD, GRIEVING OR LONELY, OR HAVE PAST WOUNDS THAT YOU RUMINATE ON)
J. NEED FOR JOY/FULFILMENT/PURPOSE
These are just a few of the unmet needs and emotional stressors that most don't realize are driving the "I'm afraid to blow it" mentality.
Kind of fascinating huh?
This is what I help my clients do in my 6-month Emotional Freedom Weight-Loss Program.
We unlock & heal their Unique Emotional Stressors & Unmet Needs so that those stressors and Unmet Needs no longer run the show and drive them to "blow it" with food.
And then they create Emotional Freedom from food!. And you can totally can too.
Love,
Candy
p.s. If you're ready to stop the "I'm going to blow it self-sabotage cycle with food" and you're ready to be done with Emotional Eating and Peri/Menopausal Weight Gain for the LAST TIME, the best way to do that is to hire me as your coach. I WILL help you solve this for the last time. I guarantee it.
–>CLICK HERE–< to start that process with a complimentary coaching strategy consult call.
On this call you'll learn exactly what hasn't been working for you and what will solve it for you for good. You'll also see how amazing it is receiving support and not having to do it on your own.
CLICK HERE TO GET THE PROCESS STARTED TODAY.
1Monica DyeLikeCommentShare