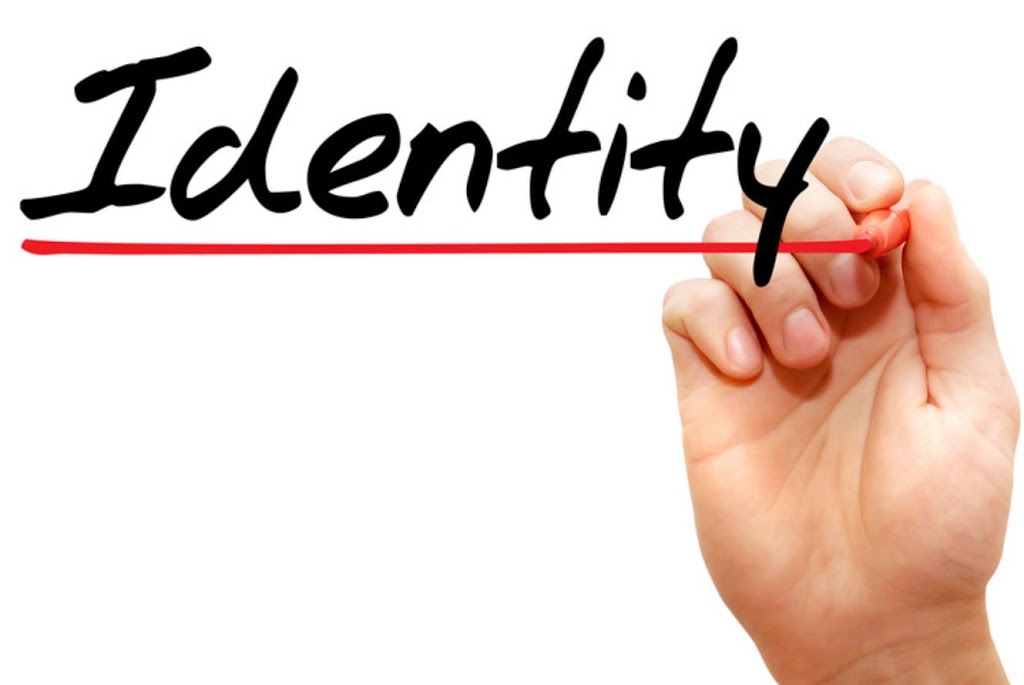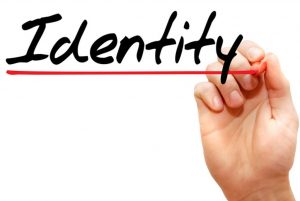 This experience on this planet is fascinating.
The experience we have with our own brains is fascinating.
Part of this experience entails going through things that leave impressions big & small & that have us draw conclusions about how life works, how it's supposed to work and about how we work and are "supposed to work".
When we are on this weight-loss journey, which really is so much more than weight-loss, we often don't realize that the reason some of us have extra weight on our bodies is because we are eating to avoid painful feelings AND we subconsciously keep the weight on as a protection or an armor.
The extra weight has become armor & a protection against hurt and a part of "who we think we are".
It has become a subconscious way for us to not put ourselves out in the world in ways that would "hurt us emotionally".
OUR WEIGHT CAN BE LIKE ARMOR THAT
CAN BE LIKE ROBBING OUR TRUE IDENTITY
It's kind of like Identity theft.
For some of us, when we non-consciously keep weight on as a protection from hurts, our true, most shiny, brilliant identity often is eclipsed.
Not all people experience this, but many of us do rob our own identities non-consciously with the weight we protect ourselves with.
This doesn't mean anything is wrong with you.
For some people, we hide behind our weight, for some people they hide behind their drinking or their work or their exercise regimen.
We all do this in some fashion.
The amazing irony is that when we eat food that causes our body to not feel good (hurts our bodies) we often use it as a way to keep weight on so we don't have to put ourselves out there (job, relationship, community etc).
But the challenge is that when it's part of our identity, it will help keep us stuck there.
WAYS WEIGHT CAN BECOME PART OF OUR IDENTITY
Let me give a couple of examples.
I used to tell myself that when I had some extra weight on my body, I couldn't get out there and confidently date. Because those few extra pounds meant I was un-loveable. I didn't get out and date sometimes because I didn't feel confident about my weight but I was really doing it to avoid getting hurt with another break-up.
Not everyone does this. This is what I did. I know many people who have done it too.
It's usually very non-conscious and not on purpose. It's instinctual. Nothing's gone wrong.
I know people who have extra weight and it has become such a part of who they are and they tell themselves it's the reason they can't succeed in different parts of their lives.
Neither of these examples is true.
We always have a choice of who we are and who we want to be.
We are love-able because we are human and because we choose to believe we are love-able-because we choose thoughts that we are love-able, not because of our weight.
We succeed at things in life because we choose to think that we are successful and that is part of who we strive to be.
When we make a our weight a reason for why something has happened or not happened or the reason we do something or don't do something, we are often having thoughts that this is who I am, it's part of my identity.
And that can be tough. Really tough. And it can cause us a lot of inner pain.
Your identity, as a human and who you are is 100% love-able no matter what.
YOUR WEIGHT IS NOT YOU, THE TRUE YOU.
Your identity as a human and who you are as an individual is 100% capable of change, growth, and amazing results.
When we see our weight as part of our identity, it impedes our ability to grow, change & create what we most want.
And on the opposite hand, when we see our identity as 100% love-able, capable, and limitless, that is what we can create.
One tool I love to heal this human instinct of our weight feeling like it's part of our identity is asking ourselves: What am I afraid will happen when I lose the weight?
This is a really juicy question that can open up a lot of things to observe compassionately.
What will it mean when I'm thin?
You may not be afraid of it. You may be afraid of it.
ASK YOURSELF THESE QUESTIONS
But I invite you to ask yourself those questions. Write about them. Download your thoughts about them. See what pops up.
Love yourself through the observation.
You may just see it's fear on the other side & you know what, you can handle fear.
You can heal fear. It's totally possible.
One more tool I love to share with my clients about fear is the "Welcome & Expect It Tool".
In other words, whenever we are changing and growing, fear will always be a part of the process.
So instead of being afraid of fear, Welcome & Expect It.
I invite you to say to the fear, "Oh, hello, I was expecting you, welcome, of course you are going to be here. Nothing's wrong."
It can be magic just letting it be OK for the fear to be there.
It can create freedom for a whole new JOYFUL & FREE identity.
CANDY WRIGHT BURGOYNE, M.A.
CERTIFIED LIFE-COACH, WEIGHT-LOSS COACH, RELATIONSHIP & HEALING COACH
FREE YOUR JOY! COACHING


TO GET MORE HELP & SUPPORT IN BUILDING YOUR TOOLBOX OF SYSTEMS…
CLICK THE "SCHEDULE APPOINTMENT" BUTTON
HERE
TO REGISTER FOR YOUR FREE ONLINE COACHING GET TO KNOW YOU CONSULT! I WANT TO GET TO KNOW YOU!
Schedule Appointment
If you are a former client, research partner, or current client, I have some new products available & would love to work with you. Click below to set a call time with me! I would also just love to connect!