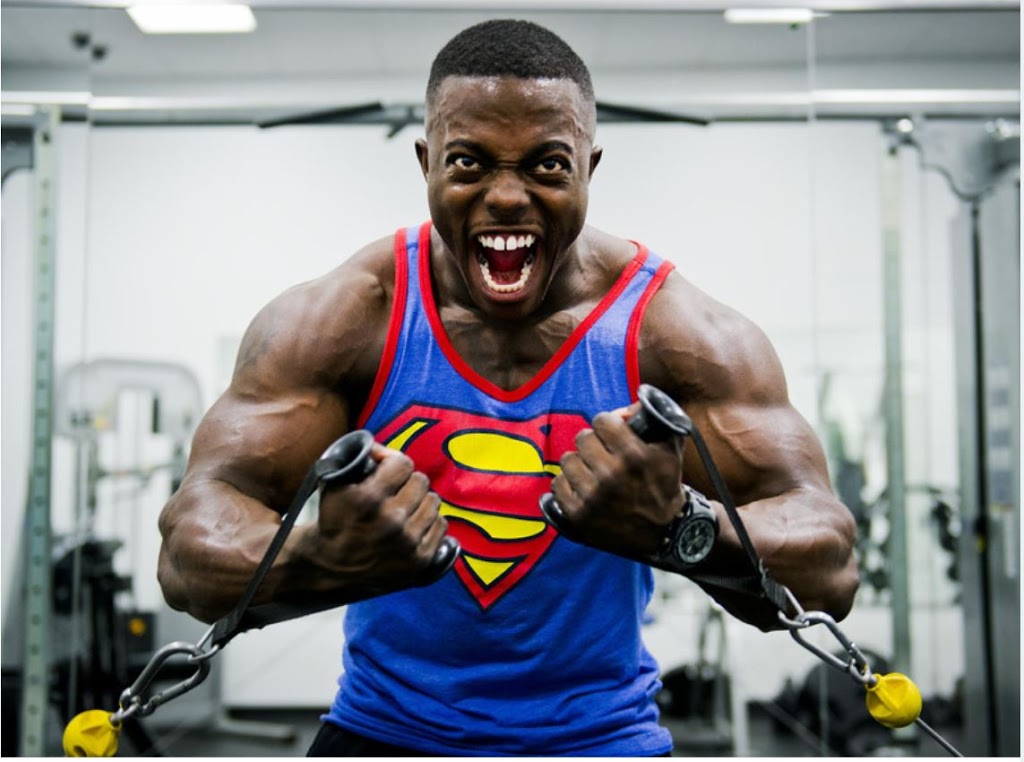 CLICK THE "SCHEDULE APPOINTMENT"
BUTTON BELOW TO SCHEDULE YOUR
FREE COACHING CALL WITH ME TODAY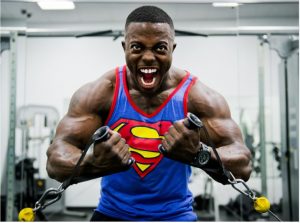 Last weekend my brain felt like this fellow in the superman tank.

It was awesome. Let me tell you about it.

Last weekend I got to go home to Arizona for a special family event.

My nephew personally invited me to participate in his baptism ceremony.

When a sweet, young boy invites me, I go.

That's not the point of my story though.

This nephew's mom is my sister and I offered to help her get ready for the event.

PICTURE OF MY AWESOME FAMILY: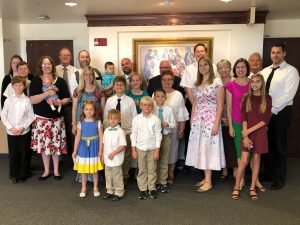 I got the awesome task of taking photos of my nephew, getting prints at Costco made, finding cute frames and editing and converting a PSD (A Photoshop File) small sign with his name on it.

So, I had NO idea how to do this editing and PSD converting thing. WHAT-SO-EVER.

I knew what Adobe Photoshop was and my basic skills on the computer are pretty good, so I said, I'll figure it out.

Two hours into working to figure it out, I still hadn't figured it out.

Then when I figured out one step, I got stumped on the next step.


My brain instinctively wanted to get a little frustrated.

But I wanted to try an experiment.

I talked back to my brain & the voices in my head that wanted to get frustrated and…


I told my brain: this is awesome. You can totally figure this out. This is so fun.

I don't want you to miss this significance of this.


Most people's brains are instinctively wired to feel overwhelmed, discouraged or frustrated when they can't figure something out.

Many people's brains are in habitual neural pathway patterns to default to telling themselves they can't do something if it seems frustrating.

I saw this ALL. THE. TIME. when I taught school. So many of my students would come up against something challenging and their default would be, I can't.

That's why I taught them that we didn't say I can't. We said, how can I keep working at it or trying?

This is what I teach my coaching clients.

This is what I teach & practice myself.

I, like so many people, have a brain that instinctively wants to default to discouragement.

So last weekend, I purposefully exercised my mind power to keep telling myself:


I can figure this out. I can figure anything out. This is fun. How can I make this fun? This is an awesome opportunity to learn.

Something happened when I re-directed my brain to these thoughts.

I TOTALLY FIGURED IT OUT.

I WAS VICTORIOUS AND THE LITTLE SIGN LOOKED REALLY CUTE.

AND MY BRAIN BLEW UP THE NEXT DAY WHILE I WAS IN MY EXERCISE CLASS.

I could feel something happen in my brain and the only way I can describe it was like a serious epiphany of complete and utter belief and knowledge that I REALLY COULD FIGURE ANYTHING OUT.


It felt like that was actually who I had just become and was: I am a person who can figure anything out. And it feels like that's who I am today
.
I invite you to notice the instinctive voices or default pattern of thoughts your brain tells you about weight-loss or anything you are trying to accomplish for that matter.

I invite you to just notice, are they negative.

Do the patterns sound like…this is hard? I can't do this? I'm never going to succeed? I don't know how to do it, might as well go back to my old patterns?

If so, this why you haven't accomplished the thing.

What if you were to start to practice thinking:

What if I can figure this weight-loss thing out?

What if I can figure out this ____________thing out?

What if I can learn how to like eating food that my body really healthily thrives on?

What if I can or what if it's possible to start to crave that great type of food?

What if I CAN FIGURE ANYTHING OUT?

Just notice what your brain may say to even reading these questions.

Catch any negativity and say, what if it's possible….

Re-direct your instinctive brain patterns to asking these questions and practice telling yourself:

I can figure anything out.

What if you could BECOME a person who believes this and it's part of your neural pathway habit patterns?

This is possible

Because, you are a human and you have so many innate gifts and abilities, and one of these is being able to figure things out. The end.

I love you.

Have a wonderful weekend.

Love,
Candy
CANDY WRIGHT BURGOYNE, M.A.
CERTIFIED LIFE-COACH, WEIGHT-LOSS COACH, RELATIONSHIP & HEALING COACH
FREE YOUR JOY! COACHING
p.s. If any of this resonated with you and

you would d like more help & support in learning how to figure things out, I got your back.
Shoot me an email and let's chat. You can sign up for your free coaching consult call here on the button below and you'll learn how the tools I teach and the gifts that I have to share will change you like nothing else you've tried before.
CLICK THE "SCHEDULE APPOINTMENT"
BUTTON BELOW TO SCHEDULE YOUR
FREE COACHING CALL WITH ME TODAY