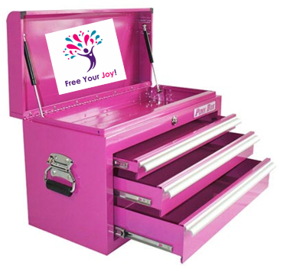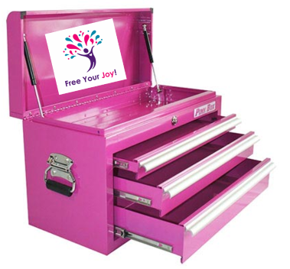 So, I'm going to be transparent here.

This week I heard some of my clients say versions of:

"I didn't do so great with my food yesterday on Easter Sunday."

Or

"I ate more than I planned."

Now the transparency part.

We went to my dear friend's mother's home for Easter Sunday dinner last Sunday.

A big AWESOME group of amazing Italian family members and all the food that goes along with that.

I didn't know what to expect.

I just knew it was going to be awesome.

And it was.


HAVE YOUR TOOLBOX OF SYSTEMS IN PLACE

I had my food tools & systems in place meaning, I had a plan that I was going to only eat until I was 80% full, I had not eaten anything until that meal, so I had plenty of space etc. I had planned to try a treat that was unique to my friend's family (but I wasn't sure what the treat would be until I showed up).

And when I got there, there was so much excitement, love & joy, I got a bit distracted. It was so fun to chat with them and see all their traditions, my survival brain wanted to try a bit more than my body really needed.

Not gonna lie, I had a few helpings of the special bread pudding and a "Resurrection Roll". The end.

I just enjoyed it in the moment.

I enjoyed the people.

I had fun conversations and felt lots of love and I ate more bread pudding than my body could handle happily.

I'm going to say it again. The END.

I didn't make it mean anything about me.

I didn't engage in any brain drama.

I observed and I moved on.

I know that studies show that when there are that many people around, the brain statistically will eat much more than planned. I didn't use it as an excuse. I just observed and moved on.

Then, the next day, I waited until I was actually physically hungry to eat again, which wasn't until 5:00pm. The end.

I expected my body to be up on the scale, which it was, to the tune of almost 2 pounds.

But I also knew that I would pull out my tool box: wait until I'm truly physically hungry again, not beat myself up, get right back on my eating plan and the weight came off 2 days later.

The end.


WHEN WE HAVE AN AMAZING EATING TOOL BOX OF SYSTEMS IN PLACE, WE DON'T LET THE DRAMA OF BEATING OURSELVES UP TAKE PLACE. THE END.
INSTEAD…

We trust ourselves.

We have our own backs.

We may put a pound or two on, but we know and are committed to taking it right off.

The end.

No drama.

Just self-love.

Just commitment.

Just: I have my back and I love me no matter what and I'm committed to taking care of me.

This is what's possible.

I'm reading James Clear's book: Atomic Habits right now and it is filled with GOLD.

I highly recommend this book.

Here is a quote that fits perfectly with today's post:

"If you're having trouble changing your habits, the problem isn't you. The problem is your system. Bad habits repeat themselves again and again not because you don't want to change, but because you have the wrong system for change. You do not rise to the level of your goal (weight-loss goal or any goal). You fall to the level of your systems." (p.27)

This is SO GOOD!!

When we "set a goal" it usually involves "all or nothing" thinking. "I either win the game (weight-loss game) or I fail."

This is why we fail. Oh, the irony!

Because this is not how long-term, lasting, permanent change happens.


LASTING CHANGE HAPPENS WHEN WE HAVE A TOOL BOX OF SYSTEMS NOT A PASS OR FAIL MENTALITY

It happens when we give ourselves the time to create a tool box of systems, over time with love and compassion.

It happens when we take the time to do small changes each week.

It happens when we learn how to manage our thoughts & all the emotional instincts that come up.

It happens when we learn about all the physiological things that are happening with our bodies when we eat certain foods.

These things create long-lasting change.

I highly recommend you come and jump on a call with me if you'd like to learn the amazing tool box of systems that will lead you to lasting cognitive and physiological change not only with weight-loss, but in every area of your life.

Have a wonderful week!

I love you!
CANDY WRIGHT BURGOYNE, M.A.
CERTIFIED LIFE-COACH, WEIGHT-LOSS COACH, RELATIONSHIP & HEALING COACH
FREE YOUR JOY! COACHING


TO GET MORE HELP & SUPPORT IN BUILDING YOUR TOOLBOX OF SYSTEMS…
CLICK THE "SCHEDULE APPOINTMENT" BUTTON
HERE
TO REGISTER FOR YOUR FREE ONLINE COACHING GET TO KNOW YOU CONSULT! I WANT TO GET TO KNOW YOU!
Schedule Appointment
If you are a former client, research partner, or current client, I have some new products available & would love to work with you. Click below to set a call time with me! I would also just love to connect!