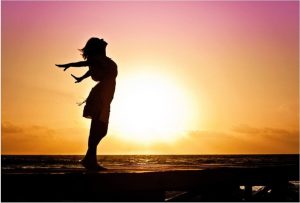 Sending love from the sunny suburbs of WA state!!
Today's topic is one that can be hard for so many people with many things on their to-do lists.
I want to talk about is Self-Care, What the Heck is it and WHY you would even want to take a look at your schedule see if you really have time for it & do it in the first place. I'LL CONNECT IT TO THE WEIGHT-LOSS PROCESS & YOU ALSO CONNECT IT TO ANYTHING YOU ARE TRYING TO ACHIEVE IN LIFE.
I'm going to give you a practical step-by-step process to understand & start to implement self-care
If you have any comments or questions please type them below.
We probably see a lot of amazing posts floating around about the benefits of self-care & taking time for yourself & getting a pedicure…I love them…what I don't see a lot of is though is exactly why THOUGH…
Self-care is really about taking care of the self. That is not a Pedicure to make our toes feel pretty & our body relaxed (although it can be part of it) but that's not what self-care is nor why it's so important.
The self is so many things but let's start with the most important thing that controls the self: our brain.
THE BRAIN IS THE MOST AMAZING CREATION ON THE PLANET.
THE CREATION THAT TAKES ALLOWS US TO EVEN CONTEMPLATE THE IDEA OF SELF-CARE.
AND UNDERSTANDING A LITTLE BIT ABOUT THE BRAIN & HUMAN INSTINCT WILL HELP US UNDERSTAND THE WHAT & THE WHY.
I'm not a neural scientist nor do I claim to be. But I've studied human instinct for 12+ years now and there are some fascinating things to understand our brain and our instincts that can make life easier!
Really simply put, our brain is created with systems that are for ensuring survival and are most of the time on auto-pilot. Systems like keeping the heart beating, our stomach digesting etc.
There are also systems that get information delegated down to them that get put on auto-pilot. This is the piece I want to address today.
We have an instinctive part(s) of our brain that takes in information that we see around us, interprets it and then puts essentially programs of behavior in to place.
Think of your brain like the hard drive for a super computer, the wiring like like software programming that runs in the background (it took some time to program it in, but once it's programmed, it runs softly with little attention needed) and your body like the amazing rest of the super computer aka your body.
Our brain does this because it's wired to always search for the most efficient way to use its energy.
As a result, so many of our thought patterns get delegated to the auto-pilot part of our brain…
& HONESTLY WE GET SO BUSY, WE DON'T THINK TO ASK OURSELVES IF
THOSE AUTO-PILOT BRAIN PROGRAMS ARE REALLY WORKING TO MAKE US
HAPPY & GET US THE RESULTS WE TRULY WANT. We also get out of touch with our happiest, best self.
So how does this relate to the topic of self-care?
Well, self-care is really about understanding HOW TO CARE FOR YOUR BRAIN.
Self-care is really about understanding that if you are constantly going on auto-pilot every day, running, running, running, from this thing to the next, your brain will create deeper & deeper neural pathways that create habits for more and more of that thing.
This looks like getting in to the habit of having a to-do list so long that you are on the "hamster wheel" of auto-pilot brain, just doing, doing, doing & rarely having many experiences of getting in touch with your highest, best self…the auto-pilot self is running the show.
This looks like doing, doing, doing & being exhausted by the end of each day, wiped out mentally, physically, emotionally, spiritually & then just doing, doing, doing the next day.
NOTHING'S GONE WRONG HERE WHEN THIS HAPPENS, this is human instinct keeping us alive…notice how we are all in it to some degree. It honestly just means that you have a human brain…
Think again about the analogy of the hardware of a computer= it needs to be turned off now and again, to not get over heated, over used, run down etc. to keep it working longer etc.
Our brains and bodies are the same way. When we go-go-go, we are depleting our bodies & brains. Our bodies & brains need to rest. We are putting ourselves in to adrenal fatigue, burn-out, mental exhaustion & sometimes states of anxiety & depression.
Again, nothing's gone wrong. There is nothing wrong with you.
It's just a matter of really understanding that your brain needs to be turned off sometimes or it will take its toll.
BUT I HAVE SO MUCH TO DO?
Well, at what cost? A fried computer is no good to anyone is it? NOPE, it just sits there taking up space, barely working and tell me why that is helpful to anyone?
Just like a fried computer, when we don't stop to give our brain a rest, we will fry. THE END.
Our brain's often want to go in to shaming ourselves when we start to think about this.
Don't. Just notice if it does, that's just an instinctive auto-pilot program too.
The brain will say, oh no, you SHOULD have been doing this…going in to should's ville, shoulding on yourself is just another way for the brain to tell you that something feels wrong & that you may want to take a look at it. That's it. Don't let it go any farther,
You don't need to make it mean anything about you, your worth, or I should have known this.
You don't have to believe it. Look at your brain compassionately and if it makes you feel some shame for not planning in self-care, say thank you brain for worrying about me, I'm not going to beat myself up for not having some self-care in my schedule. I'm learning & growing the end.
So, hopefully, that can help you see WHY it's important to schedule in some self-care.
NOW let's talk about WHAT self-care is:
Self-care is not just a pedicure. Although it can be helpful if it's intentionally planned with purpose.
Self-care is really about giving your brain a rest. A purposeful, intentional rest from the auto-pilot thoughts.
Now this isn't to say that you just go veg out on the couch for self-care, although sometimes that may be what you need.
True self-care starts with taking care of the self, the brain, by starting to look at what thoughts are on auto-pilot.
You start this process by asking yourself what are your top 3-5 priorities in life. Then write them down. Then ask yourself if your day is scheduled & aligned with those things scheduled first. Then write down why or why not.
They may be, if so, awesome. Ask yourself is there anything else you'd like to add to one of those priorities that you'd like to schedule it.
If you're like most women though, the answer is usually, uh, no my day's schedule is not aligned with my top 3-5 priorities.
WE TALKED ABOUT THE PRIORITIES LAST WEEK….I'M GOING TO TOUCH ON IT AGAIN AND ADD A WHOLE LOT MORE….
Allow yourself to just free-write about this.
Your brain may say: But I don't like to write…that's what mine used to say: well, do it any way.
But I don't like to journal. So don't call it journaling, call it emptying out the auto-pilot thoughts that may be holding you back from being really where you want to be & think of it as cleaning out the cobwebs so that the computer of your brain will function way better!
Aren't you grateful for the software programmers that write amazing code so that you can be listening to FB lives, & do so many things that are amazing.
Be your own amazing, loving brain computer programmer & purposefully choose to write down your thoughts.
So, you start by asking yourself: What are my top 3-5 priorities & is my day's schedule aligned with those? Then, why or why not? Then just free-write. Let it out.
DON'T JUDGE IT. JUST LOOK AT IT AS SCIENTIFIC THOUGHT DATA COMING OUT OF YOUR BRAIN. THIS IS KEY. DON'T JUDGE IT, JUST SAY, ISN'T THAT INTERESTING.
I invite you to put YOU as priority #1. Write down the things that it takes to keep you and your brain & emotions in good shape.
If you aren't taking care of your computer, then it will fry my friends. Think about the things that will help your computer brain.
TIP #1
I recommend taking 10 minutes each morning to just be quiet & write or plan your day
AND plan what you want to feel that day & plan what you want to create that is in alignment with your priorities. Give yourself the gift of at least 10 minutes to create & plan your day on purpose.
TIP #2
PUT planning what you will DO FOR YOUR HEALTH EACH WEEK ON YOUR CALENDAR:
**PLAN FOOD:

whether it's ordering from a healthy food service or going shopping after making a food meal plan for the week.
YOU PUT THAT ON YOUR CALENDAR FIRST.
THEN CALENDAR IN MOVEMENT – WHEN YOU WILL MOVE YOUR HOT BOD:
Then you put movement in the calendar, this is not running 10 miles, this is start with a 10 min walk 3 times a week if you haven't exercised in a while just to build the habit & give your brain a rest. If you've been exercising for a while, it's re-evaluating if you can add more time or different exercises to your schedule.
THEN CALENDAR IN EMOTIONAL SELF-CARE & put that in your calendar: ASK YOURSELF WHAT FILLS YOUR EMOTIONAL TANKS WITH PEACE, JOY, BLISS, CONTENTMENT…THEN CALENDAR A BIT OF THAT THINGS LIKE:
Reading books about Mindset
Reaching out to a friend/connection with people
Spending time with friends or family
Giving time to that hobby you love (one of my former clients has started to paint more & more & it's so exciting & inspiring to see her work!!!))
If you an extrovert, schedule time with people
If your an introvert, honor your need to have quiet time with nobody around.
Religious/Spirtual Services
HOPEFULLY THAT WAS HELPFUL IN WALKING YOU THROUGH WHAT SELF-CARE REALLY IS & WHY IT'S SO IMPORTANT: IT'S TAKING CARE OF YOUR BRAIN SO THAT IT DOESN'T FRY. IT'S TAKING CARE OF YOUR BRAIN SO YOUR EMOTIONS & SPIRIT DON'T FRY.
FRIENDS, WHEN WE ARE FRIED, WE CAN'T SHARE OUR MOST BEAUTIFUL GIFTS WITH THE WORLD NOR WITH OURSELVES.
THE POINT IS TO HAVE ACCESS TO THE MOST BEAUTIFUL PART OF YOURSELF, THAT PART OF YOURSELF THAT YOU LOVE TO BE, WHO FEELS LIKE THE TRUE HAPPIEST YOU….
HOW LONG HAS IT BEEN SINCE YOU'VE FELT HER?
IF IT'S BEEN A WHILE, LET ME KNOW. LET ME KNOW IF YOU'D LIKE TO KNOW MORE ABOUT HOW I CAN HELP YOU IN THIS PROCESS AS A LIFE COACH & WEIGHT LOSS COACH.
If you're a current or former client, direct message me for some great offers & new products for continued support!!
If you're not yet a client,
CLICK THE "SCHEDULE APPOINTMENT" BUTTON
HERE
TO REGISTER FOR YOUR FREE ONLINE COACHING GET TO KNOW YOU CONSULT! I WANT TO GET TO KNOW YOU!

WARMTH, HUGS & LOVES TO YOU!

CANDY WRIGHT BURGOYNE, M.A.
CERTIFIED LIFE-COACH, WEIGHT-LOSS COACH, RELATIONSHIP & HEALING COACH
FREE YOUR JOY! COACHING